The Spool / CIFF 2018
CIFF 2018 Dispatch, Part 1 (Feat. Interview w/Felix van Groeningen)
This piece was originally posted on Alcohollywood
The 54th Chicago International Film Festival is more than just an amped-up pledge drive for Cinema/Chicago – it's a huge showcase for some of the biggest, most interesting films of the year, foreign or domestic. It's always a treat to cover – I spent two years as a volunteer for the festival before getting big enough britches to cover CIFF on my own in 2016, and there are no signs of stopping now.
This year, there are 123 features to choose from, 51 shorts, and a murderer's row of actors and filmmakers who are attending the fest, many to premier their films for the first time. As someone who doesn't have the money or time to go to the bigger fests, it's always a treat to get the festival experience in our own home town.
The festival's been going since October 10th, and will play until October 21st – in that time, I've managed to see quite a few films (though most of them have been through press screenings or screeners). If you're attending the fest, chances are you'll still have plenty of chances to see some of these features. (Be sure to check the festival schedule just in case. )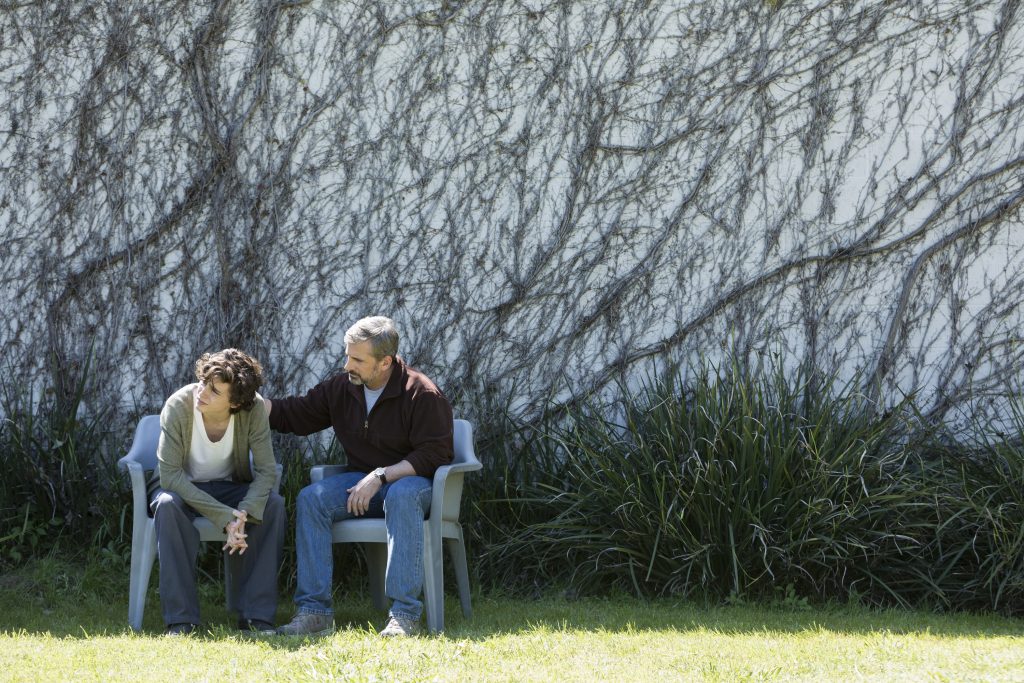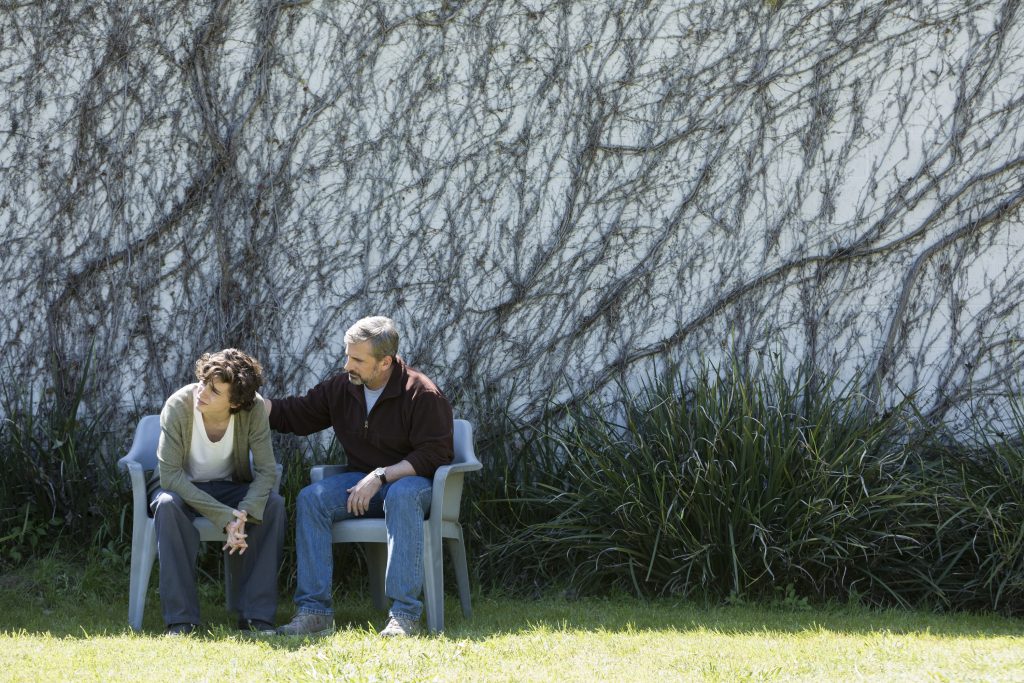 First on the docket is the fest's opening night presentation, Beautiful Boy, the latest brick in Amazon Studios' foundation of establishing itself as the new Miramax – the home of middlebrow American indies featuring sad white people going about their lives. Sometimes they're great, like Jim Jarmusch's Paterson; other times, well, it's Woody Allen's latest thing or Life Itself. Beautiful Boy is closer to the Paterson end of the spectrum, a handsomely-made actors' showcase telling the real-life story of David (Steve Carell) and Nic Sheff (Timothée Chalamet), a father and son dealing with the latter's addiction to hard drugs, including crystal meth.
Director Felix van Groeningen (Broken Circle Breakdown) presents a handsomely tragic look at drug addiction, Nic's addiction coming in cycles of hope and despair while David tries desperately to save his son, before realizing that maybe that's not his job. While van Groeningen's direction is intriguing, structuring the film around elliptical flashbacks detailing the moments that punctuate Nic's relationship to drugs, the real meat and potatoes is seeing Carell and Chalamet's wounded, authentic performances. Carell's a master at this kind of anguished, darkly comic pathos by now – hell, he's about to do it again in Welcome to Marwen – but Chalamet continues to be one of cinema's greatest new discoveries. As Nic, he displays the kind of deeply felt pain and adolescent ennui of James Dean in his prime, his yearning eyes and squirming vulnerability as he runs through cycles of dependency and hope about drugs. It's not a perfect film by any means, and it certainly wastes fine actresses in Maura Tierney and Amy Ryan, but as a heartfelt two-hander about addiction, it's one to watch.
I actually got the chance to sit down with van Groeningen around the time of opening night for a roundtable discussion with fellow critics Leo Brady of AMovieGuy.com and Lee Shoquist of ChicagoFilm.com – together, we talked about everything from adapting a book from two memoirs and working with such esteemed actors at the top of their game. Take a listen to the On Tap podcast below.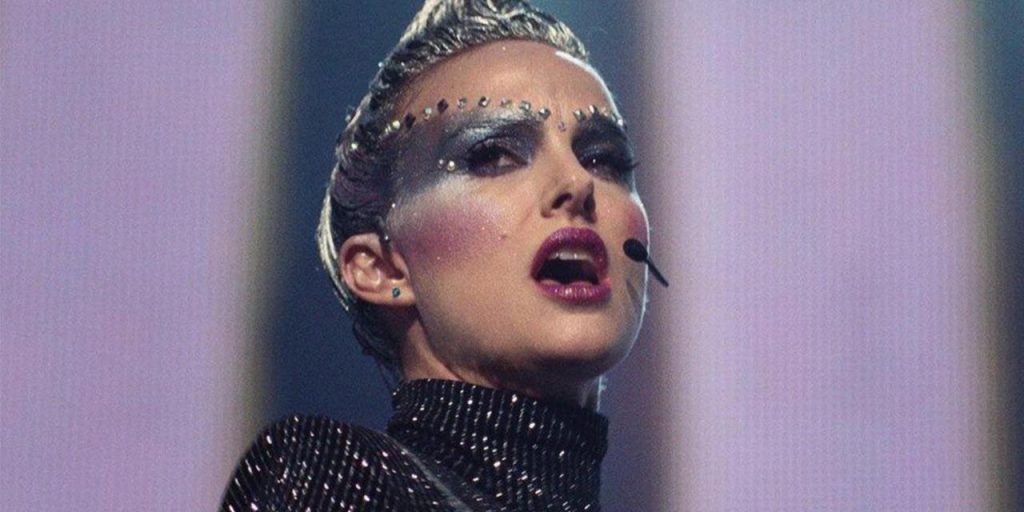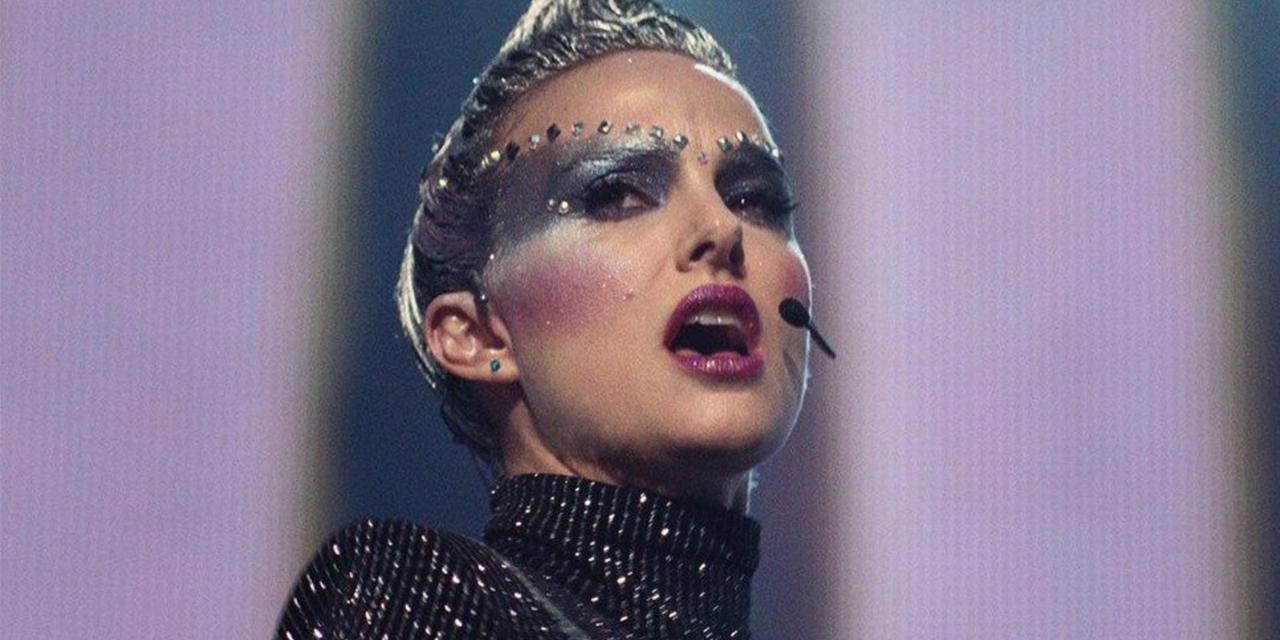 Another gala presentation added to the fest last minute is Vox Lux, the latest from pretty boy indie darling-turned-maverick director Brady Corbet (Simon Killer). An ostentatiously presented arthouse abstraction about a young songstress named Celeste (played by Raffey Cassidy in youth and Natalie Portman in adulthood) who finds herself thrust into the cynical machinery of fame after she (along with her sister, Eleanor (Stacy Martin)) pens a song in tribute to the horrifying tragedy her school class endures in the film's opening minutes. Rigidly structured along several acts, the first half is a cautionary tale about Celeste's loss of innocence, and the latter half a dramatic day-in-the life of a broken, adult Celeste's lead-up to her latest concert – a curiously showy mix of Steve Jobs, Birdman and a Sia concert documentary. (Tellingly, Sia produces the film along with Portman and Jude Law, who plays Celeste's cynical manager, and writes the songs.)
Corbet's nothing if not a showy, audacious filmmaker, every inch of Vox Lux's aesthetic calling attention to its own sense of daring. The film's closing credits play over the opening crawl, scenes are overlaid with omniscient narration from Willem Dafoe, and actors are oh-so-cleverly recast in multiple roles (Cassidy also plays Portman's daughter in the latter half, and Martin plays Eleanor as both a teenager and a grownup). It certainly wants to explore similar material to Bradley Cooper's recent remake of A Star is Born (how weird is it that both Lady Gaga and Sia have films coming out at the same time?), but the film's cold, antagonistic approach makes the seams of its own creation far too apparent. Like Celeste herself, Vox Lux feels too carefully curated, a confrontational film that doesn't reward those who are willing to roll with its very self-satisfied punches. That being said, it does sport a Natalie Portman performance that allows her to delightfully show off in all the awards-worthy ways, even if her take on a self-destructive pop star doesn't feel particularly new or insightful.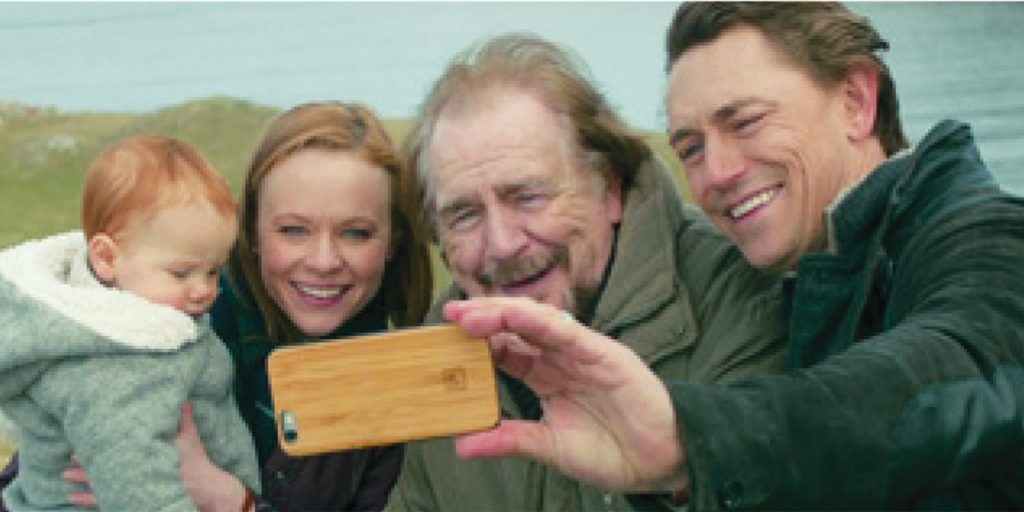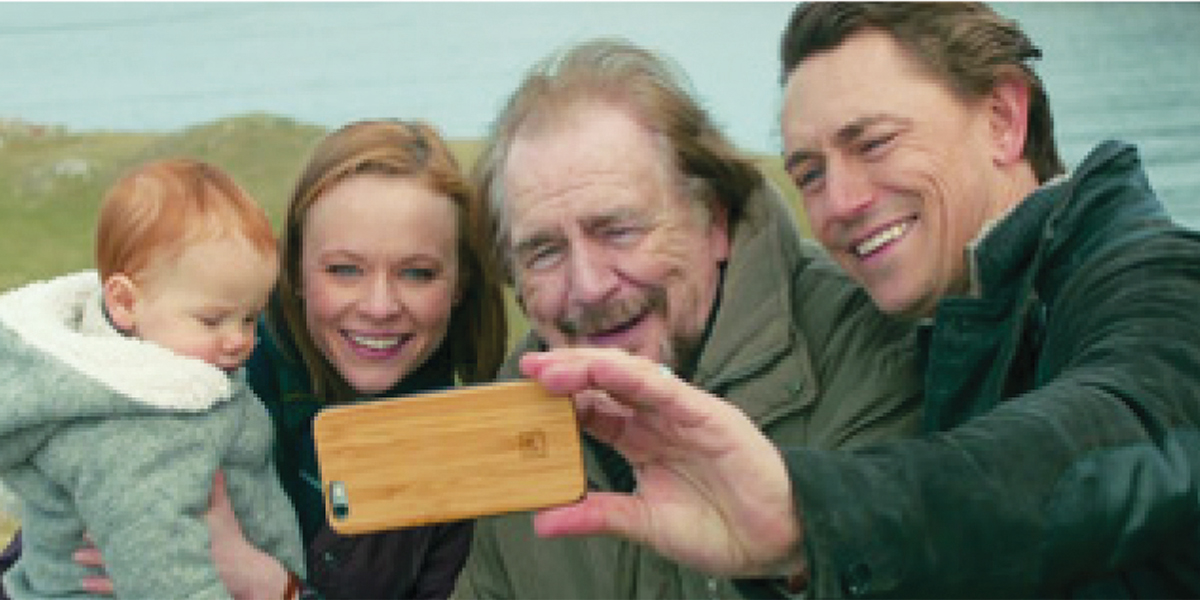 And now for something a bit more openly crowd-pleasing, if a bit milquetoast – The Etruscan Smile, a pleasantly mid-budget indie courtesy of Oded Binnun and Mihal Brezis, starring Brian Cox as an irascible Scottish grandpa diagnosed with terminal cancer who travels to America for treatment, and to reconnect with his estranged son (JJ Feild) and his family.
Cox is certainly an international treasure as an actor, and he has an absolute ball as the gruff, old-fashioned lad who wrinkles his nose at the pampered modernity of American life. The fish-out-of-water stuff is all a bit pat – how many times have we seen this Coming to America-style story before? – but the secret is in its intimate moments, which Cox sells with his signature world-weariness. Being a lower-budget production, it also thankfully offers work to some wonderful actors who have otherwise fallen off the radar  – it's nice to see Thora Birch and Treat Williams back on the big screen, and Rosanna Arquette shines quite a bit as Cox's love interest. Javier Aguirresarobe's cinematography is lush and inviting, especially in the Scottish highlands that bookend the film – it looks far better than its direct-to-video nature deserves.
It won't turn heads, nor does it tell us anything new about the nature of familial estrangement or culture clash, but Cox and his supporting players mine oodles of emotional truth out of The Etruscan Smile's most heartfelt scenes.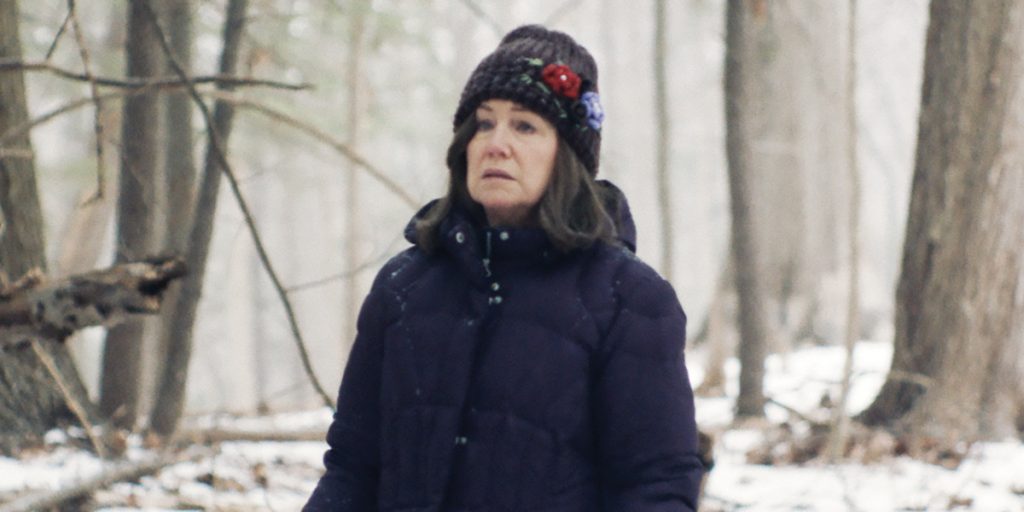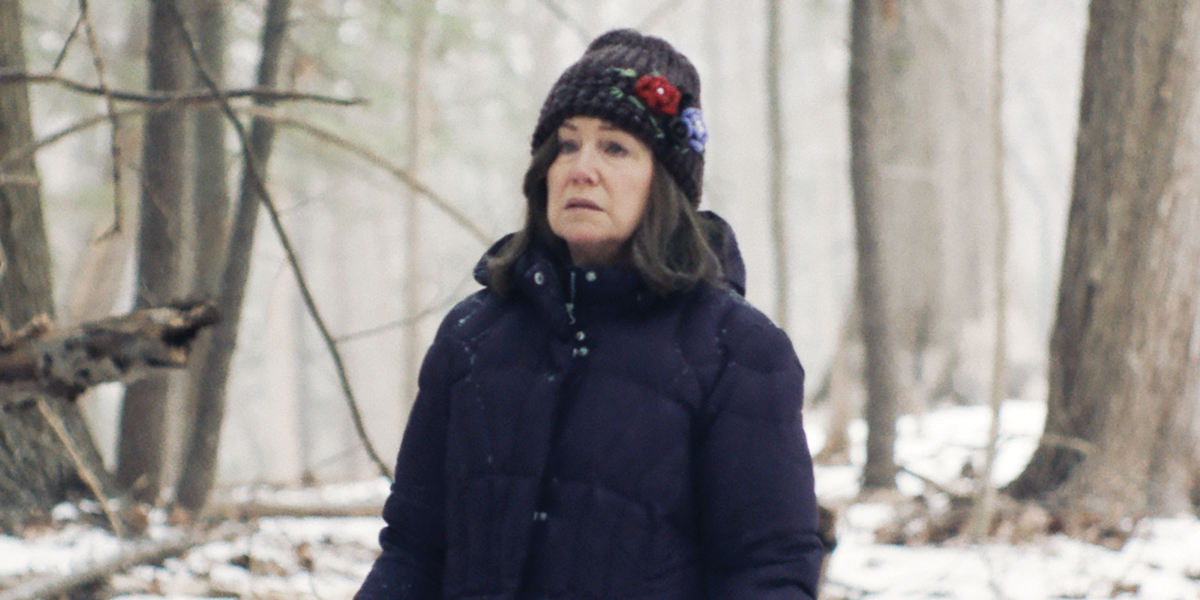 They say critics are just failed filmmakers, but there are certainly a few who've made a name for themselves in that regard – Jean-Luc Godard started out as a critic, as did Roger Corman; even Roger Ebert wrote Beyond the Valley of the Dolls. Now it's Kent Jones' turn at bat, with the esteemed Film Comment critic's debut feature Diane – a fascinatingly intimate character study about aging, religion and the messy mediocrity of service. Mary Kay Place gives a stunning turn as the titular Diane, a woman approaching her twilight years consumed by guilt over a mistake she made earlier in life. Her son (played with intensity by Jake Lacy) struggles with drug addiction and anger issues, while the other older women in her social circle (including Andrea Martin and Phyllis Somerville) keep her occupied with social gatherings, church and service in a soup kitchen. Diane, meanwhile, wrestles with her conscience and her long-dwindled faith, all while attempting to fill her days with service and drink.
Jones' work is delicate and assured, the world surrounding Diane a cold, unforgiving Midwestern landscape that reflects the humdrum, grief-filled existence of its main character. As friends begin to die off with increasing regularity, and her own anxiety about the past gnaws at her with bigger and bigger teeth, Place infuses Diane with a slowly-burning anxiety that matches some of the great American character studies. It's a stunning debut from Jones, who seems to have a preternatural knack for the inherent sadness of the human condition and manifests it beautifully, tragically on screen.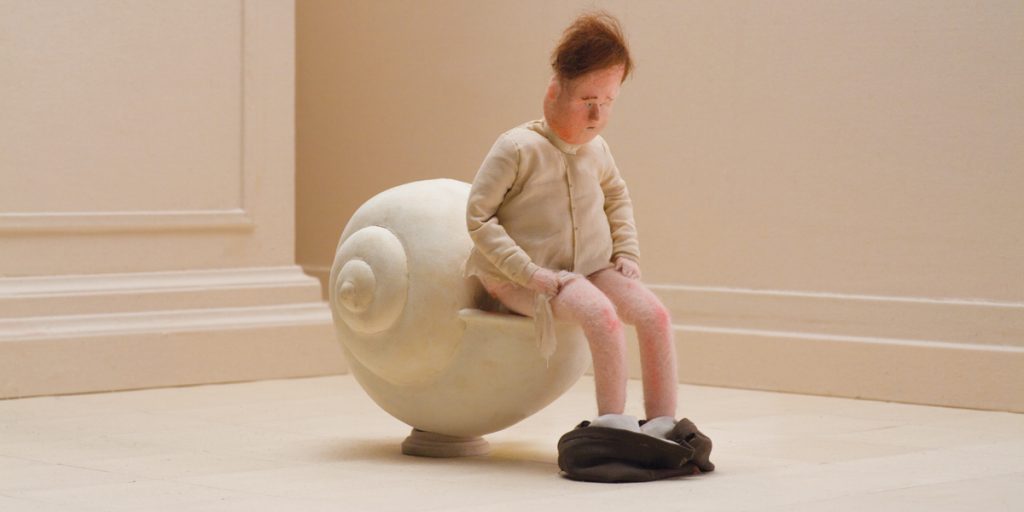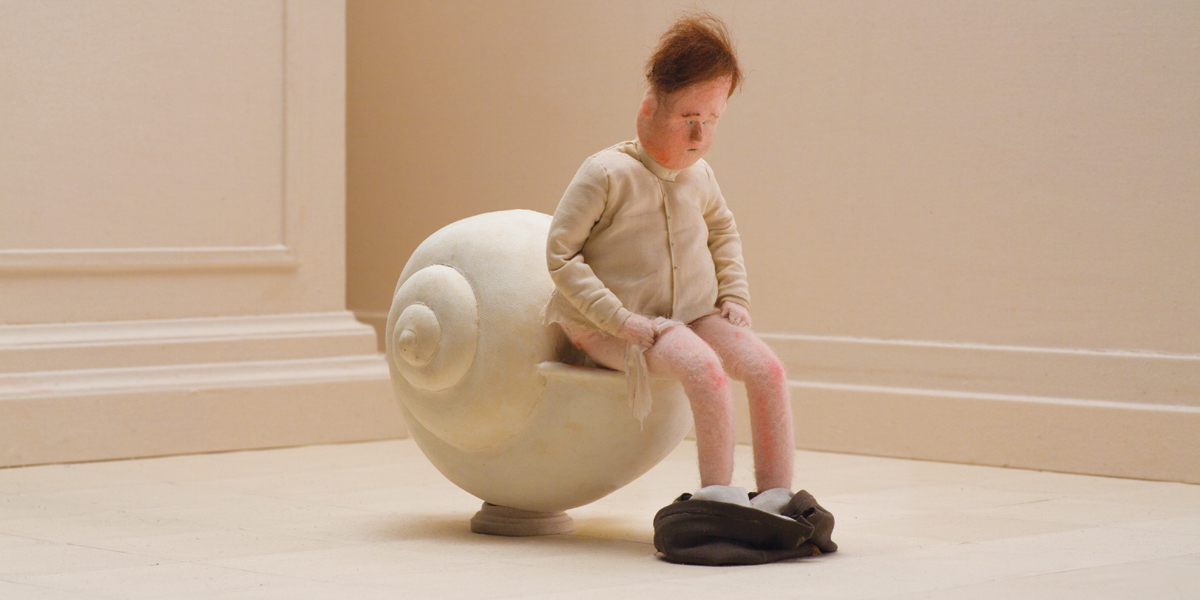 Often, animation is an undersung, underseen element of the film festival experience, so I tried to correct that with the French stop-motion anthology This Magnificent Cake! (Ce Magnifique Gateau!), a forty-five minute film that breezes by, even as it goes for the dark jugular of British colonialism. A five-part anthology about different people affected by the establishment of a British colony in the Belgian Congo, directors Emma De Swaef and Marc James Roels tell the tale of the gluttonous duke who divines the colony in the first place; a pygmy bellhop doomed to ruin by the spoiled denizens of his hotel; a rich, alcoholic loner who strikes up a friendship with a snail; and a deserter who finds himself crossing paths with some of these other characters in a search for meaning.
Darkness and doom permeates each segment, the tragic downfall of each of these characters borne of dumb luck as much as the consequences of imperialism. One of the segments lasts only a minute or so, introduced to its main character before he's effectively startled to death. De Swaef and Roels' eerie, macabre animation style lends humanity to its doomed characters, their scrunched felt faces full of deep-seated pathos as they endure one indignity after another. While each character has their own story, their tales of woe combine to create a stark critique of the ways imperialism dooms both conquered and conqueror alike to lives of consumption and exploitation. It's short, but far from sweet – one of the most harrowing, lyrical stop-motion animated films in years.
Keep an eye out for more Chicago International Film Festival coverage, including capsule reviews and interviews, in the coming week.