The Spool / Features
Our Next Top 10 Films of 2017
This piece was originally posted on Alcohollywood Now that awards season is around the corner, everyone's talking about their top ten films of this past..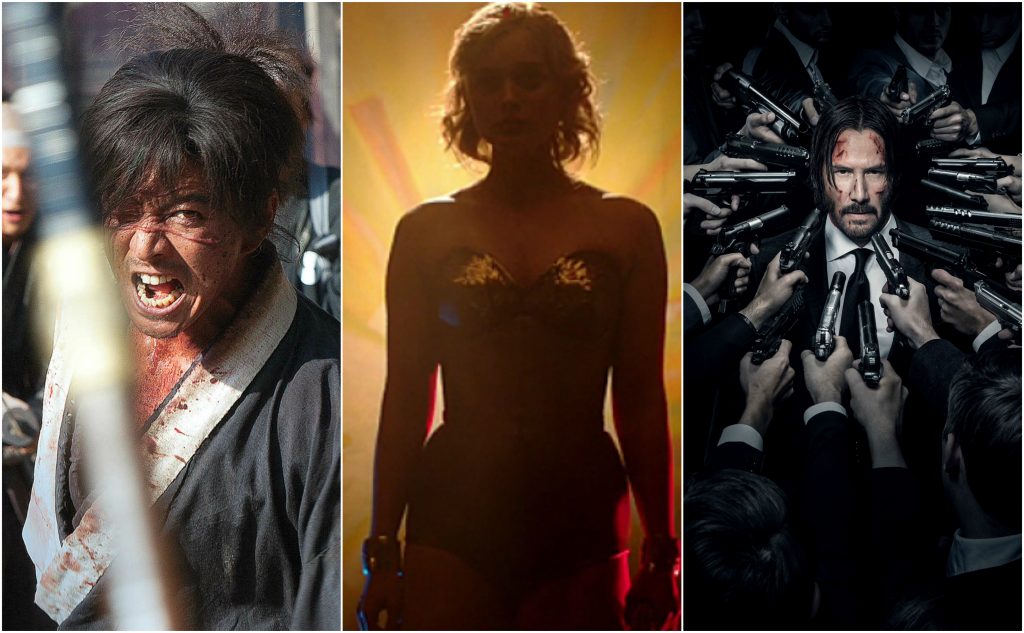 This piece was originally posted on Alcohollywood
Now that awards season is around the corner, everyone's talking about their top ten films of this past year. With so many smart, insightful critics putting out lists that look very similar to mine, I thought I'd do something different. Enough people have rightly piled on the praise for Get Out, The Shape of Water, Lady Bird and Call Me by your Name, but what do their 11-20 look like?
2017 was such a good year (for film, at least) I felt it necessary to give some love to some movies that aren't exactly Oscar frontrunners. Enjoy, and let me know what your next top ten are in the comments!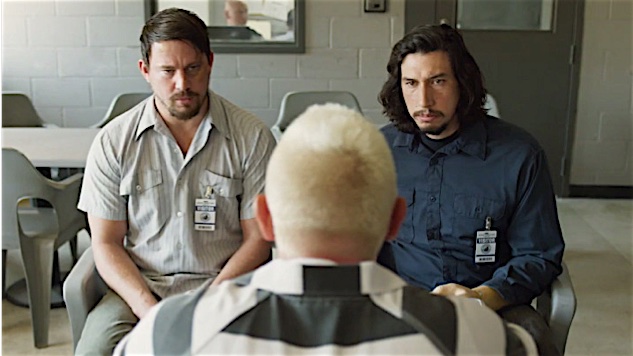 11. LOGAN LUCKY
The Brett Favre of filmmaking, Steven Soderbergh claimed he'd retired from the director's chair a couple of years ago. Thank goodness he was wrong, because his side-splitting redneck heist comedy Logan Lucky is one of his most charming efforts yet. Headed by a game cast including Channing Tatum, Adam Driver, and a barely recognizable Daniel Craig as the shit-kicking Joe Bang, Logan Lucky is Ocean's 11 from the other side of the (race)tracks – a cast of vivid good ol' boys who are a lot smarter and more relatable than most cinematic depictions of the white working class. Come for the whole film, stay for the hilarious prison-riot negotiations involving getting Game of Thrones books into the prison library.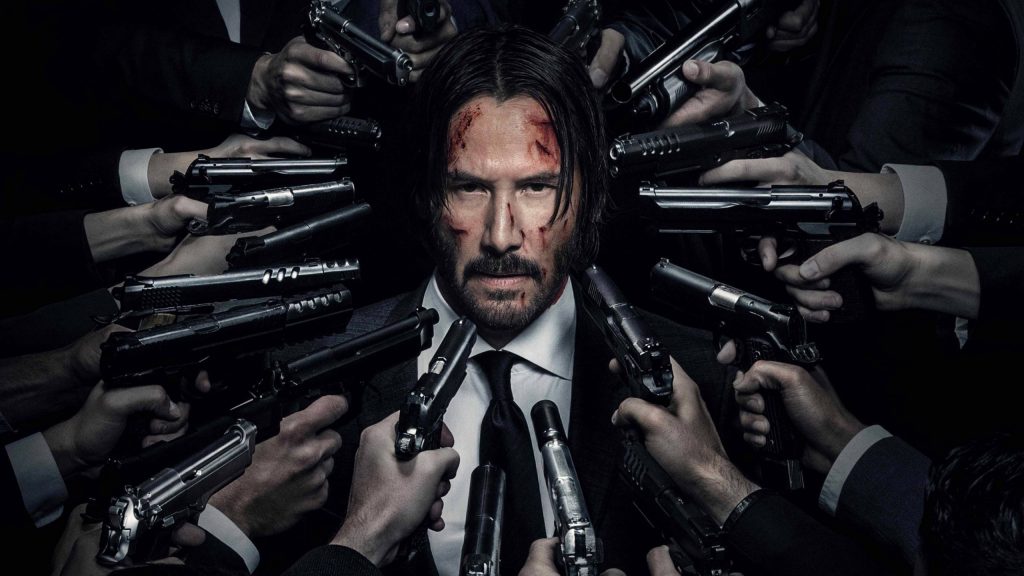 12. JOHN WICK: CHAPTER 2
John Wick brought action filmmaking back to basics with mindblowing style, and reinvigorated Keanu Reeves' status as a bonafide action star. It's a small wonder that Chapter 2 extends and builds upon the stripped-down mythology of the first, a world where literally everyone seems to be an assassin, and no one bats an eye at a bloodied Reeves having a knife fight with Common in a crowded Metro car. (Just another day in The Big Apple, I suppose.) Top that with an ending that makes you crave Chapter 3, and you've got one of the best action movies of the last decade.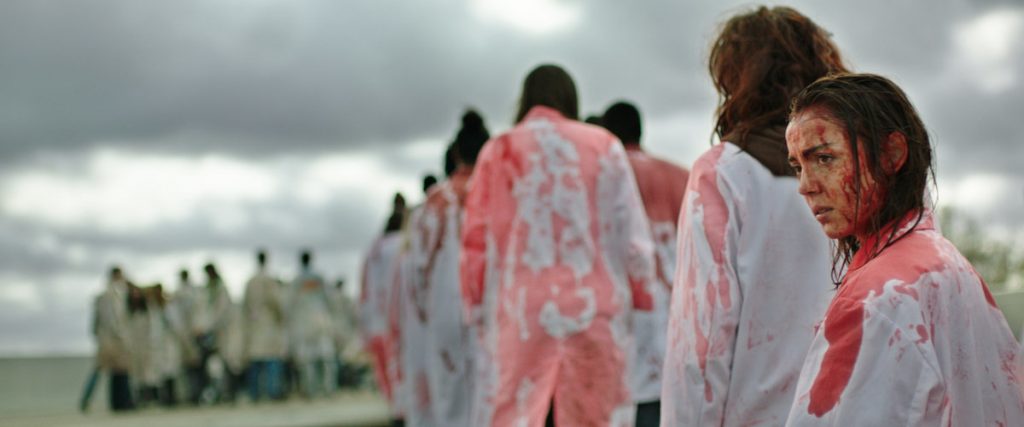 13. RAW
Julie Ducournau's debut feature is equal parts coming-of-age story and cannibal horror yarn, as a young vegan (Garance Marillier in a stunning breakout performance) starts to uncover new carnivorous revelations about herself and her family in veterinary school. Justine's journey from girl to woman, combining paint parties, raves and a thirst for human flesh, is brilliantly realized and visceral from the get-go. Combining Cronenbergian body horror with a bold, unapologetic visual style, Ducournau's first feature is hopefully one of many soon-to-be horror classics from the confident filmmaker.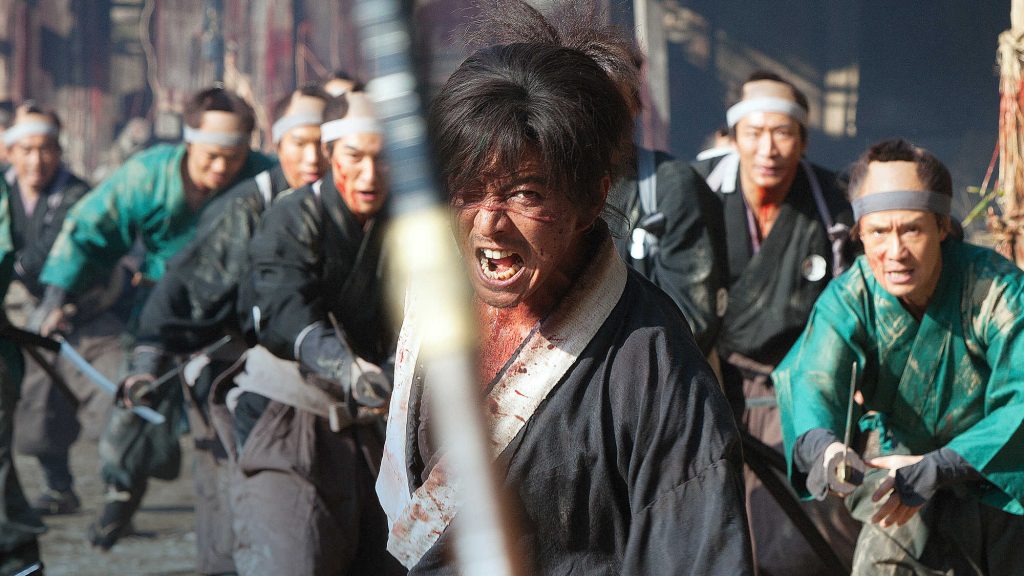 14. BLADE OF THE IMMORTAL
Someone tell me Takashi Miike's secret – how does someone on his 100th film make something as vivid, vibrant and downright fun as his samurai epic Blade of the Immortal? Adapted from the manga of the same name, Blade tells the story of an immortal samurai (Takuya Kimura) and his quest to help a young girl (Hana Sugisaki) avenge herself on the colorful members of a rogue samurai fighting school. It's as bloody, balletic and episodic as its source material, but Miike leans into its comic-book sensibilities with all his might. It may not be the most original thing in the world, but boy is it sensational to watch.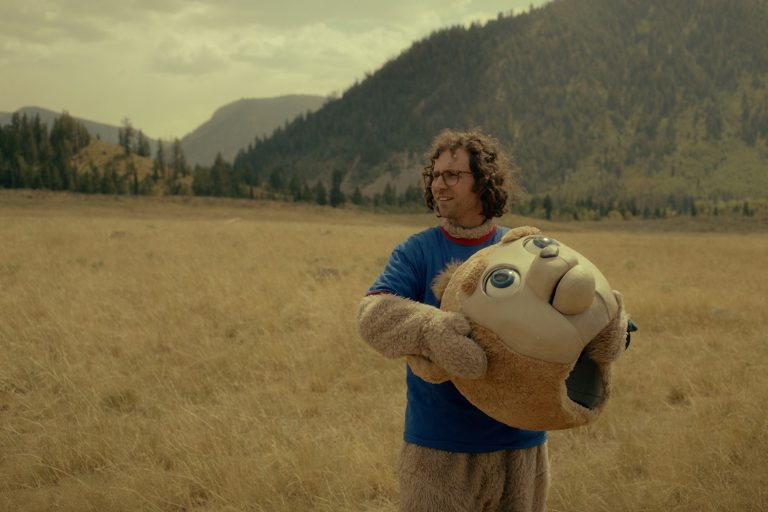 15. BRIGSBY BEAR
If you're looking for a companion piece to The Disaster Artist, this is it. SNL's Kyle Mooney co-writes and stars in Dave McCary's tale of a manchild kept in Dogtooth-like isolation, with only a tailor-made children's show named Brigsby Bear to keep him company. Like James Franco's ode to Tommy Wiseau, Brigsby Bear is a sentimental, whimsical look at misunderstood artists and a celebration of the unbridled creativity welled up inside them, however misplaced. Also look out for a great supporting performance from Mark Hamill, who didn't spend all of his time in front of the camera playing Luke Skywalker last year.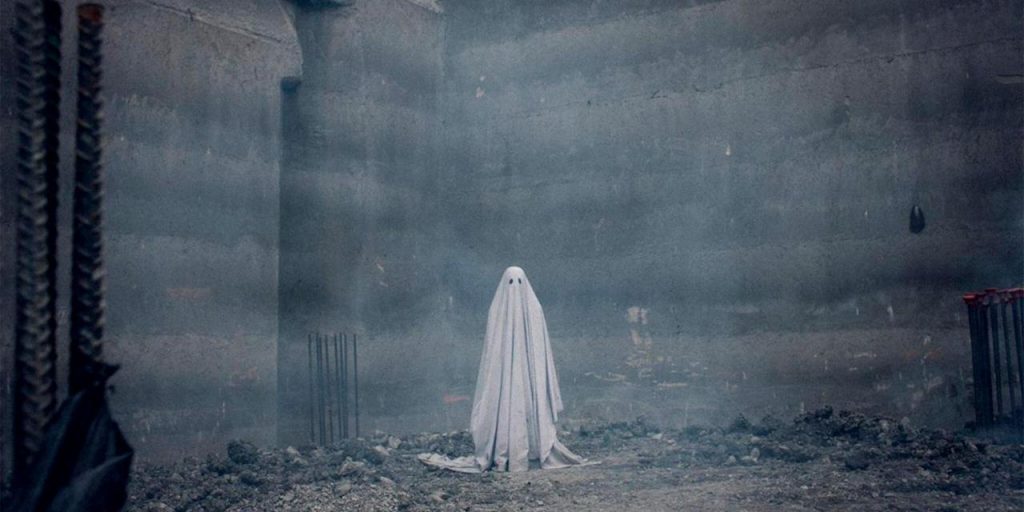 16. A GHOST STORY
David Lowery's meditative story of time, life and closure may have been a little too blatantly arthouse for audiences, but it's still a fantastic, thought-provoking achievement. From its compressed, home movie-style cinematography to its staggeringly patient editing (you *will* watch Rooney Mara eat an entire pie in mourning), A Ghost Story asks a lot of you as it follows a ghost (Casey Affleck) haunting his home throughout eternity. Cycling through past, present and future, and only stumbling when it stops halfway through to have a hipster explain the themes of the film, A Ghost Story will reward you handsomely – if you're on its wavelength.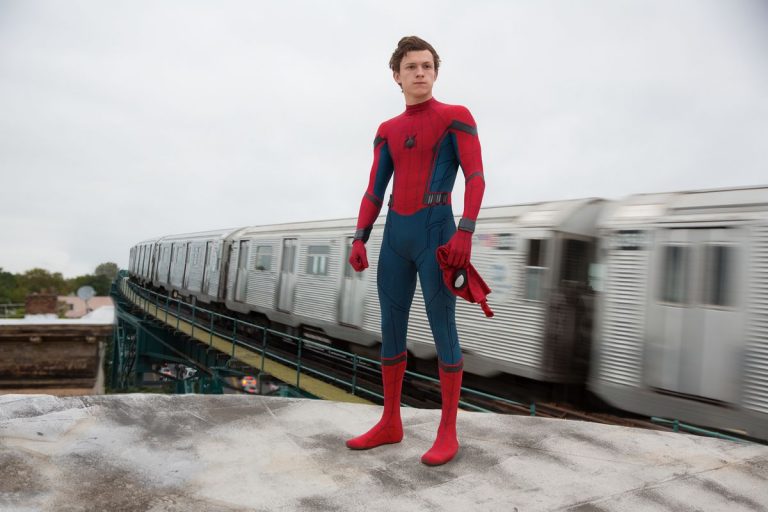 17. SPIDER-MAN: HOMECOMING
Thor: Ragnarok and Guardians Vol. 2 may have gotten most of the Marvel attention in 2017, but for my money Spider-Man: Homecoming was the best of the three. Reinventing the web-slinger as an insecure young boy looking up in wonder at his new world of gods and monsters, Jon Watts gave Homecoming a street-level view of the MCU that felt immensely relatable. From Tom Holland's assured turn as Peter Parker, to Michael Keaton as one of the most appealing villains in the whole MCU, more people should celebrate it. Waititi may have laid on the jokes in Ragnarok, but Watts' film better balances humor with character growth and genuine pathos.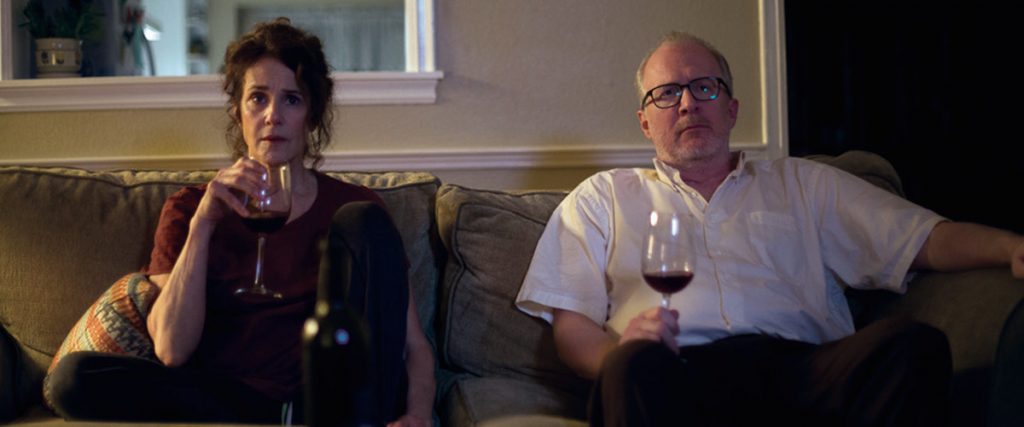 18. THE LOVERS
While A24 is riding high off the success of Lady Bird, we'd be remiss to forget the other Tracy Letts film they released this year – Azazel Jacobs' The Lovers. Two middle-aged suburbanites (Letts and Debra Winger) are on the last legs of their marriage, both with secret long-term affairs they plan to make permanent. And yet, something intangible draws the two back together. Is it the allure of wanting what they can't have? Or something else? With Jacobs' idiosyncratic tone and the sweeping, romantic score overlaying a mundane story of love on the rocks, The Lovers deserves more attention.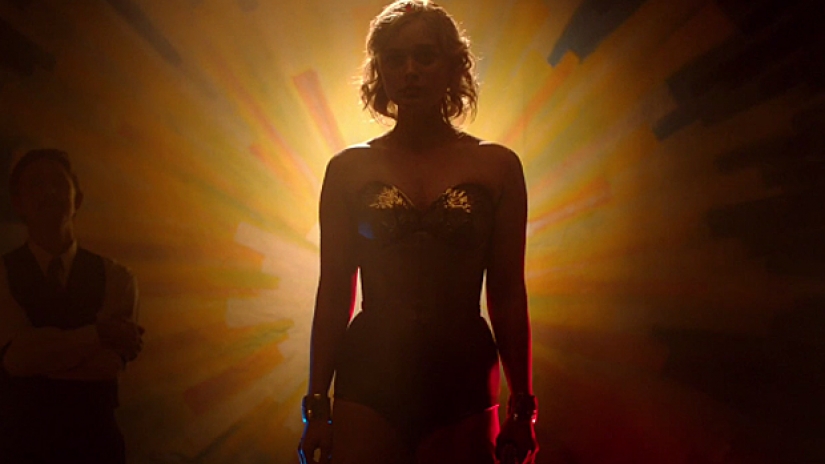 19. PROFESSOR MARSTON AND THE WONDER WOMEN
Patty Jenkins' Wonder Woman was one of 2017's cultural touchstones, but the story of the character's creator(s) was also told with tremendous sensitivity in Angela Robinson's Professor Marston and the Wonder Women. Funny enough, the scenes in which William Moulton Marston (Luke Evans) creates and markets the first female superhero are the movie's weaker moments. What intrigues more is the heartfelt, normalized story of Marston, his wife (Rebecca Hall) and his student Olive (Bella Heathcoate) entering a consensual, polyamorous, kink-friendly relationship – a scenario that still turns heads today, much less during the 1940s. It's a stunning drama that does the tremendous social service of treating non-monogamous relationships as stable, loving and nothing to be afraid of.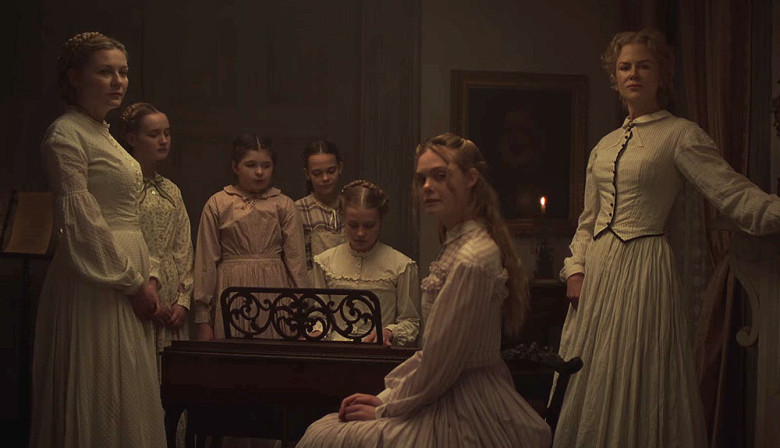 20. THE BEGUILED
Controversy aside about Sofia Coppola's supposed whitewashing of the original story (and the Don Siegel-Clint Eastwood film from the 70s), her remake of The Beguiled still functions well as high costumed camp. When an injured Union soldier (Colin Farrell) winds up under the care of an all-girl's school (led by Nicole Kidman), he throws a wrench in the delicate equilibrium of this stately Southern ecosystem. Soon enough, the girls compete for Farrell's affections, throwing shade at each other in their coolly patented ladyness. As Farrell-Kidman arthouse thriller collabs go, this one's fiercer and more fun than the deeply confused Killing of a Sacred Deer. Also, keep an ear out for one of the most well-placed thumps in any film this year.