The Spool / Festivals
Five LGBTQ+ Films We Can't Wait to See at the 36th Reeling Film Festival
The 36th annual LGBTQ+ film fest starts up this week in Chicago, and we talk about some of the queer films we most look forward..
The 36th annual LGBTQ+ film fest starts up this week in Chicago, and we talk about some of the queer films we most look forward to.
This piece was originally posted on Alcohollywood
For decades, Chicago Filmmakers has been one of the city's greatest champions for arthouse and independent film. Part of that is the Reeling LGBTQ+ Film Festival, a Chicago-centric affair that has endured for thirty-five years (the second longest-running festival of its type). It's a showcase of queer cinema of all stripes and persuasions, from indie comedies to documentaries to shorts and experimental films.
We at Alcohollywood covered the Reeling Film Festival as part of our now-defunct On Tap podcast series (check our episode here), but now we'll be covering the fest in earnest here! While we hope to look at a broader swath of the films featured at the fest, we picked a sampling of some of our most anticipated entries to give you an idea of what to expect. Enjoy!
The Reeling LGBTQ+ Film Festival will host its opening night at the Davis Theater September 20th, and run until September 30th, with features and shorts playing every day at the Landmark Century Centre Cinema and Chicago Filmmakers' new space. Get tickets at reelingfilmfestival.org.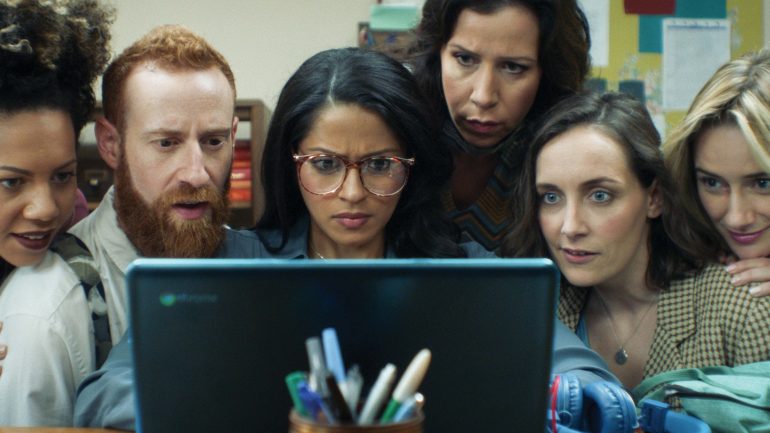 FREELANCERS ANONYMOUS (dir. Sonia Sebastián) – Thursday, September 20th (OPENING NIGHT)
Reeling's opening night this year is a screwball comedy set in Chicago itself, telling the story of overworked office drone Billie (Lisa Cordileone) who has enough of her boss' (Transparent's Alexandra Billings) mistreatment and quits. Left with little choice but to enter the harrowing freelance world, Billie finds a group of other underemployed women who decide to create an app for freelancers. Can she juggle the launch party and her wedding to her fiance Gayle (Natasha Negovanlis)?
Sure, there are probably harder-hitting queer movies out there, but queer comedies are decidedly rare, and this one has a fairly decent pedigree. Plus, the trailer is really charming, and as a freelancer myself it might be good to hear the frustrations of freelance life reflected onscreen.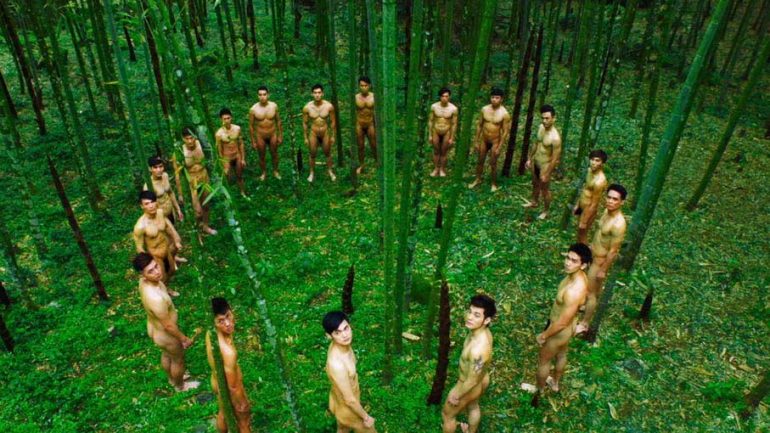 ADONIS (dir. Scud) – Tuesday, September 25th
Hong Kong queer director Scud is notorious for his outrageously experimental, explicitly erotic films like Voyage and Utopians, and Adonis looks to push the envelope even further. Following a young actor (Adonis He Fei) forced to take "nude outdoor model" gigs, who then becomes infamous for an underground gay porn film, Adonis is chock full of Scud's typical hallmarks: bold, dreamlike imagery, meditations on the human form, and – of course – insanely attractive dudes engaged in explicit sexual content. Color us blushing – and interested.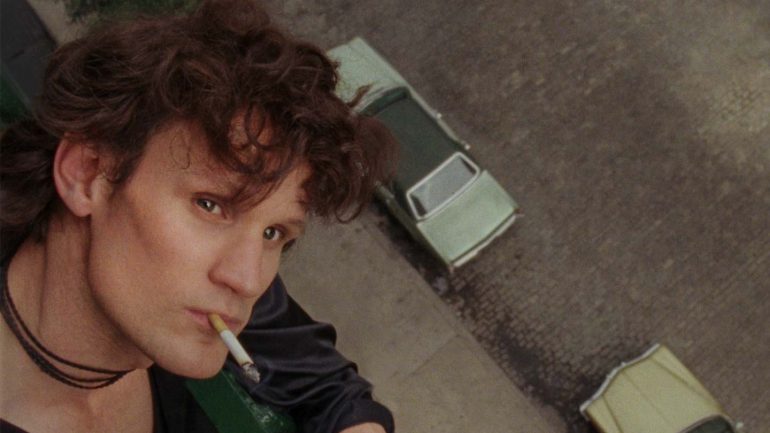 MAPPLETHORPE (dir. Omni Timoner) – Friday, September 21st
We're huge Doctor Who nerds over at Alcohollywood, so it'll surprise few to understand that Matt Smith's the main reason we'll be checking out Mapplethorpe. That being said, Omni Timoner's period drama looks to be an intriguing portrait of the notorious counterculture photographer Robert Mapplethorpe – who came to fame in the 80s for his incredible pictures before dying young of AIDS in 1989. Smith's a perfect look for the role, and it'll be nice to see him let his impish self loose again after being stuck in compelling, but staid roles in things like The Crown.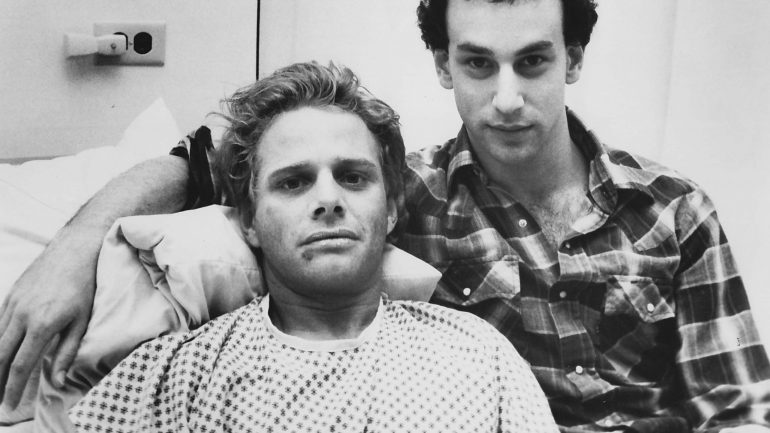 BUDDIES (1985) (dir. Arthur J. Bressan, Jr.) – Monday, September 24th
And now for a vital piece of queer cinema history – 1985's Buddies is the first dramatic feature ever made about AIDS, coming out at the height of the crisis. Following two gay men in New York City – AIDS patient Robert (Geoff Edholm) and his volunteer "buddy" David (David Schachter) – spending time in Robert's hospital room, Buddies is considered a seminal film in early queer cinema. Now it's returning to Reeling after airing for the first time as its opening night feature in 1985, with a new digital restoration. If you care at all about queer cinema, this is an essential hole in your education you need to fill.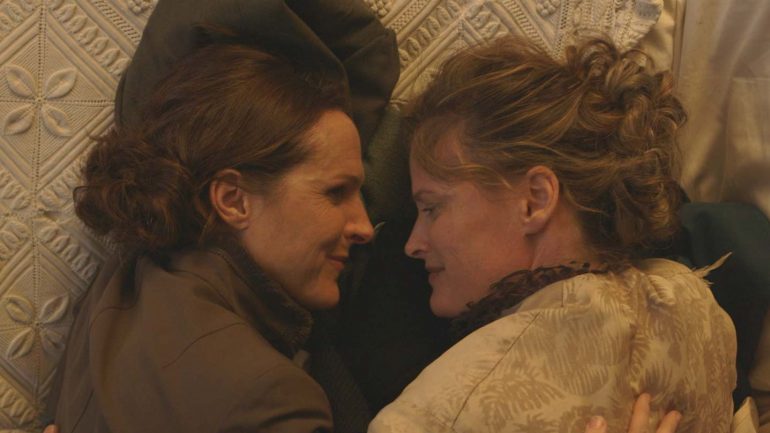 WILD NIGHTS WITH EMILY (dir. Madeleine Olnek) – Sunday, September 23rd
Molly Shannon has been getting an intriguing second life as a dramedic actress of late (see 2016's Other People, also a pretty good queer film), and Wild Nights with Emily sees her taking on the role of famed poet Emily Dickinson. Madeleine Olnek's intimate look at the reclusive poet's romantic relationship with sister-in-law Susan (Susan Ziegler) has been hailed as one of the best lesbian comedies of recent vintage. Sure, A Quiet Passion came out a scant couple of years ago, but we can't wait to see this more explicitly comedic approach to such a complex literary figure.
https://www.youtube.com/watch?v=BFB0BYqotW8