The Spool / BHFF 2018
Five Movies We're Dying to See at the Brooklyn Horror Film Festival
This piece was originally posted on Alcohollywood Now in its third year, the Brooklyn Horror Film Festival, taking place October 11th through the 18th, has..
This piece was originally posted on Alcohollywood
Now in its third year, the Brooklyn Horror Film Festival, taking place October 11th through the 18th, has become one of the fastest rising venues to catch the next best thing in scary movies months before everyone else gets a chance. This year's line-up showcases both new faces and old favorites, with a selection of features and shorts that promise to push the boundaries of the horror genre, so get ready for more "but is it horror?" arguments on Twitter.
Here's but a few of the offerings we're most looking forward to checking out: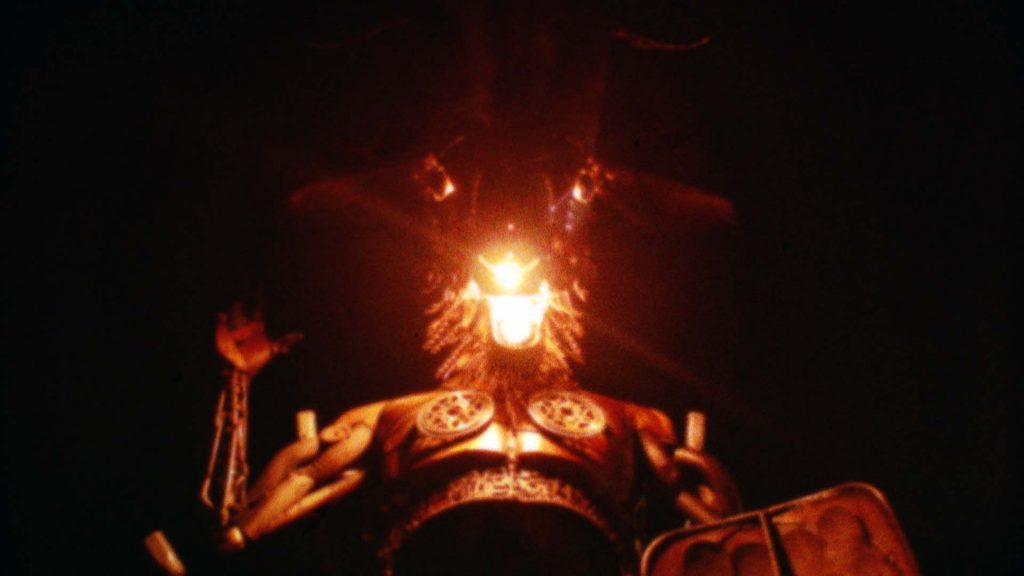 ANTRUM: THE DEADLIEST FILM EVER MADE (Dirs. Michael Laicini & David Amito) – October 14th, 6pm
Purportedly an occult horror film filmed in the 70s that was so disturbing it caused "a violent and blood-drenched San Francisco riot" after a screening, Antrum is now being screened for the first time in more than twenty years, framed with a documentary directed by Michael Laicini and David Amito, creators of the acclaimed web series Who is Mr. Tom?
We're getting some Blair Witch Project vibes from the plot description, but if Laicini and Amito can pull it off with that same kind of straight-faced flair, it might prove to be a strong contender for the breakaway hit of the festival.
https://www.youtube.com/watch?v=D7iOj9sPhM4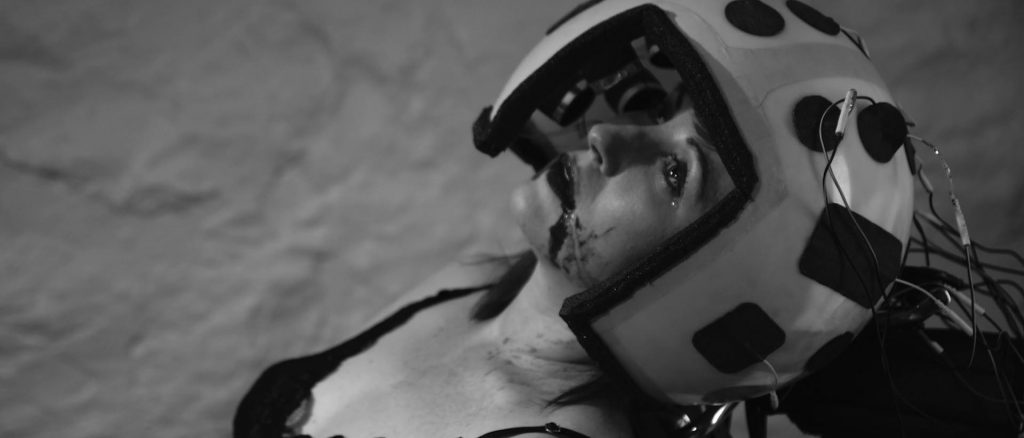 EMPATHY INC (Dir. Yedidya Gorsetman) – October 14th, 6pm
An unnerving mix of sci-fi and horror, director Yedidya Gorsetman's second feature is about a down on his luck venture capitalist who invests in VR technology that allows the wealthy to experience life through the eyes of those less fortunate than them, with disturbing results.
Described as "an extended and decidedly bleak Black Mirror episode," the black and white Empathy Inc. promises to be one of the features that will leave viewers shaken and wondering how far off from real life it really is.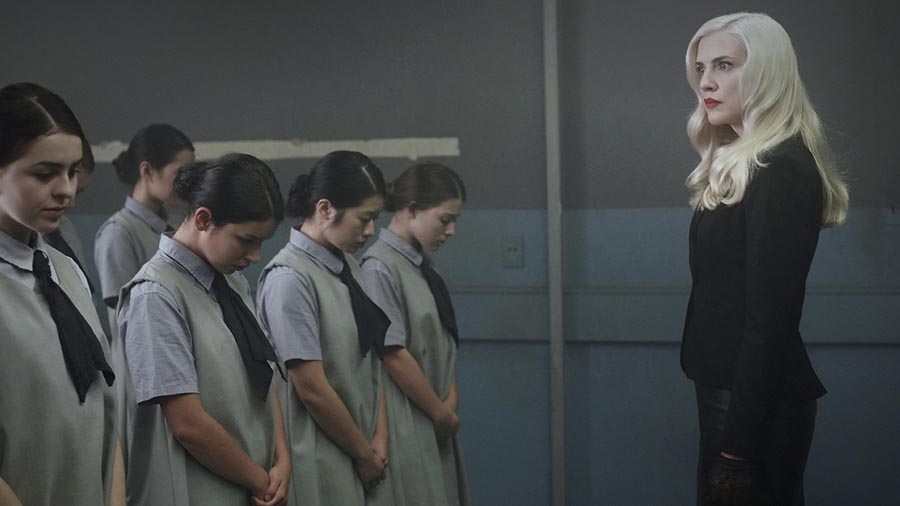 LEVEL 16 (Dir. Danishka Esterhazy) – October 17, 7pm
A girls' prison-like boarding school educates its students on "The Feminine Virtues," rewarding them with adoption by wealthy families if they succeed and threatening them with violent punishment if they fail. Two students discover the gruesome truth about the school as they edge ever closer to "graduation."
Taking a page from The Handmaid's Tale, this horror-fantasy film's all too topical themes of female oppression might be the feature that causes the most sleepless nights.
https://www.youtube.com/watch?v=9RQelZlAsKs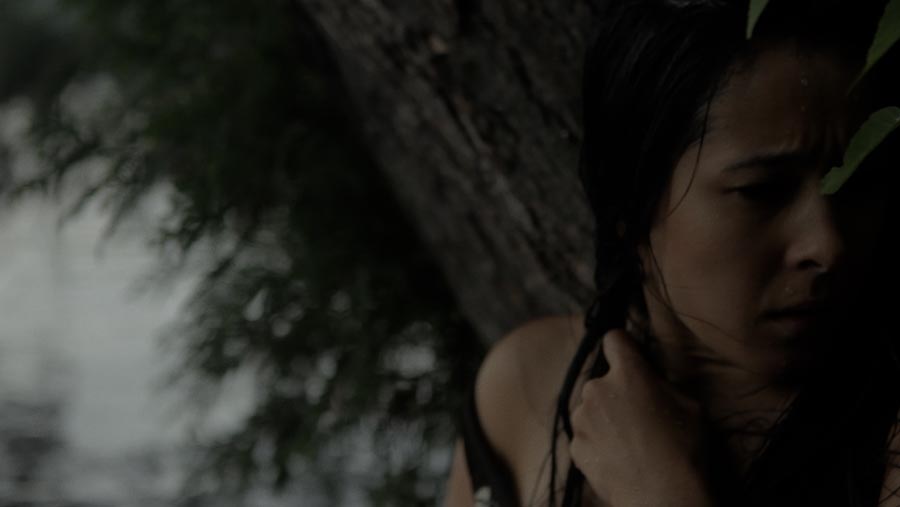 (CLOSING NIGHT) THE RUSALKA (Dir. Perry Blackshear) – October 18th, 7pm
In a lakeside village said to be a haunted by a ghost who will drown anyone she encounters, two friendly neighbors become increasingly at odds with each other when one of them befriends a mysterious woman.
The closing feature of the festival, The Rusalka, the second feature from Perry Blackshear after his 2015 festival hit They Look Like People, mixes crowd pleasing supernatural romance with darker elements of loss and grief, to what will likely be unforgettable results.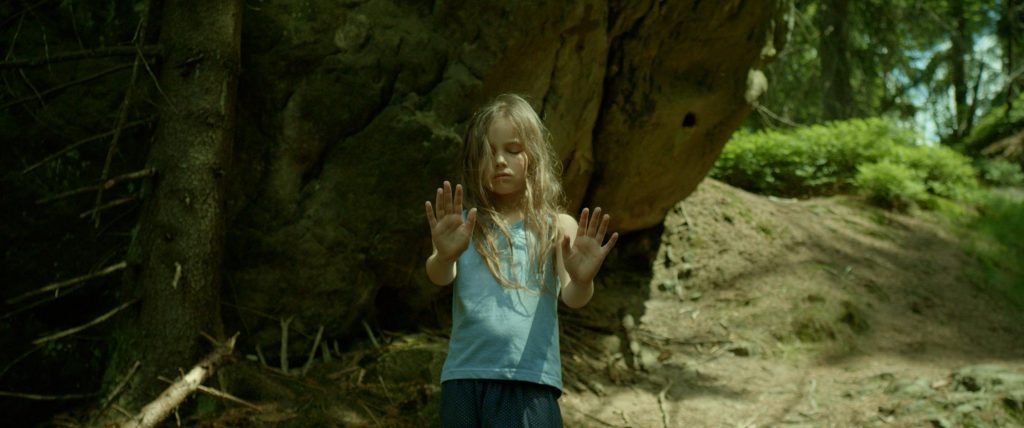 TOWER. A BRIGHT DAY. (Dir. Jagoda Szelc) – October 14th, 1:30pm
After her daughter's First Communion, a woman invites her estranged, emotionally unbalanced sister to a family celebration that quickly falls apart over both hidden truths about who the little girl's birth mother really is, and a growing sense of paranoia and danger.
Polish director Jagoda Szelc's feature debut comes in hard with a creepy, abstruse trailer reminiscent of 2014's Goodnight, Mommy, that shows you just enough to leave you both unsettled and dying to know more.
Other notable features include the Brazilian class satire Cannibal Club, Spain's cult horror House of Sweat and Tears, France's homage to 70s slashers Knife + Heart, small town murderer thriller The Clovehitch Killer, and Wolfman's Got Nards, a documentary about the making and legacy of The Monster Squad, written by one of its young stars, former teen magazine idol Andre Gower.
The Brooklyn Horror Film Festival is also offering a wide selection of LGBTQ, comedy, and local folklore themed horror shorts, as well as screenings of classic slasher movies such as Tobe Hooper's The Funhouse, My Bloody Valentine, and Sleepaway Camp, in advance of a showing of a restored version of 1987's little known Blood Harvest, in which teens are terrorized by a murderous clown played by Tiny Tim. Yes, that's right, Tiny Tim.
Plus, if you like booze-fueled podcast discussions (and if you're here, you do), Alcohollywood's sister show Spirits Podcast is hosting a spooky live show on Sunday October 14th! If you go, say hi to Julia and Amanda for us.
If you're in the New York City area, don't miss this golden opportunity to see Tiny Tim play a killer clown! Visit brooklynhorrorfest.com for tickets and showtimes, or to purchase an all access pass to an incredible lineup.
Read next: The Spool's Best New Releases